Regular price
Sale price
$0.01 USD
Unit price
per
Sale
Sold out
Share
Hi Friends!
I am so excited about the upcoming semester, beginning in January.
My most ambitious semester yet, I'll have multiple classes each month, many of them new!
Check out the flyer for more info, and sign up for the once monthly email to get advance notice about registration opening and coupons!
View full details
What To Expect at a Ruthi Makes Workshop
Ruthi is a veteran teacher, with Texas Education accreditation in Studio Art and over 25 years of combined classroom experience. In her classes you will enjoy:
All the tools, materials and techniques.
Differentiated lessons for your pace, ability, style of learning and needs.
A relaxing learning and creative experience, with wine, a small group and flow.
Lengthy one on one instructional time.
Theory, historical tidbits and materials lessons for every medium or project.
Your own unique and individual project, to your taste and aesthetic.
No stress classes – making it easy to learn a new skill, in an easygoing atmosphere.
No experience neccessary - EVER!
Cancellation Policy
As a one woman business, all material costs for classes are taken from registration fees. As such, I do not refund classes unless I am cancelling the class. If you cannot make a class, and you give me prior notice, (at least 12 hours), your fee will be rolled over to another class of your choice for up to a 12 month period. Classes require a five person minimum to be held. If I do not have an adequate number of participants, your full class registration fee will be returned to you, using the payment provider you originally used.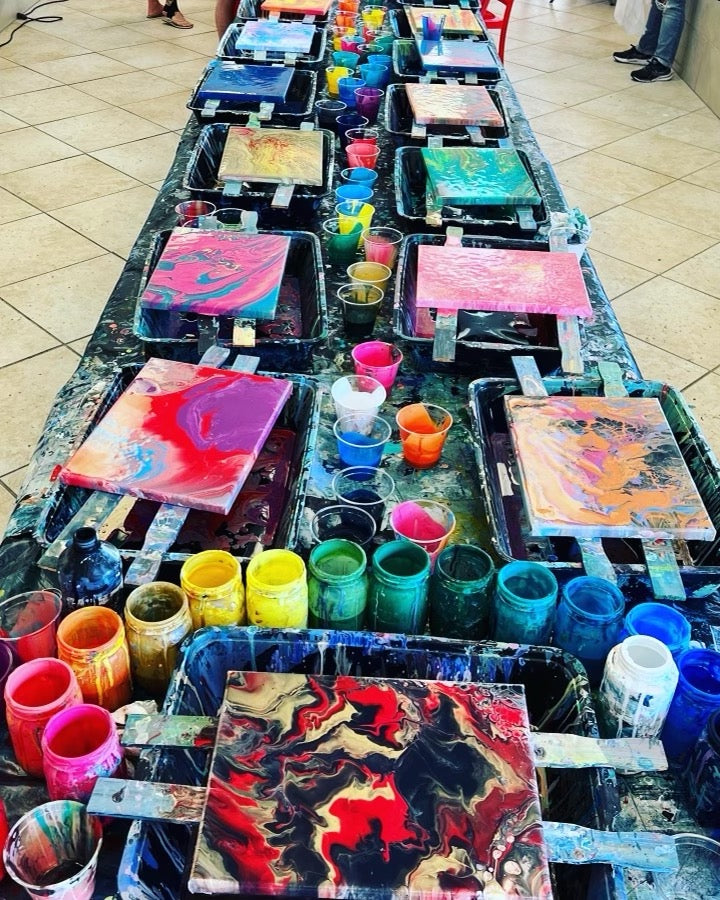 Want to see this class offered on an additional date?
Want a cool private party activity or create an awesome group activity for another gathering?
I am always available to create an additional class date for your group of five or more participants!
Email Ruthi Makes