Regular price
$180.00 USD
Regular price
Sale price
$180.00 USD
Unit price
per
Sale
Sold out
Share
NEW Dates: Sundays, October, 1st, 8th & 22nd 
Location: 2449 South BLVD. Suite #106
Time: 2:30pm, approximately 2-3 hours each time. All sessions are included in your price. 
Includes all supplies EXCEPT jacket, please provide your own denim or canvas jacket.
Learn the easy way to use fabric, patches and trim, beads, studs and notions, to create a collaged, permanent and one of a kind jean jacket!
Following in the footsteps of such notable designers as Dolce and Gabbana, Balmain and Marc Jacobs, who all make a version of this funky staple each year, we will spend three sessions for this course getting inspired by multiple designers and creating our very own versions. Excessive, basic, or glam, your version will be 100% you, from the fabrics you choose to add, (Frida, Day of the Dead, Halloween, PinUps, Men, Women, Florals and so much more), to the patches, stitching, beads and more you can add, and add, and add! Our classes will be relaxed and laid back, and do not require ANY previous knowledge or skills.*
Session One: Sunday, October 1st
Today we will look at a ton of pictures to find our inspiration, then go through all kinds of designer fabrics from my extensive stash, and pick out our colors, motifs, and characters. We will then add trim, coordinating fabrics, beads and notions, studs and findings to make this piece completely your own. I'll teach you to fussy cut your motifs, turn any fabric into a patch, design your fabric collage composition, and create permanent applications. We will use a template to plan our one-of-a-kind designs.
Session Two: Sunday, October 8th
Today we will do the initial attaching of our fabric motifs, place our accessories and add-ons, and take a step back to see the general look. Modifications, additional embellishment and learning to use a sewing machine will be the next steps.  We will continue to design our piece as we create it together. Finalizing placement for the motifs, trim and additional details will all happen in this meeting.
Session Three: Sunday, October 22nd
Various stitching techniques are the focus of our last meeting. We will be learning about using decorative stitches like Kantha and Sashiko, learning basic stitches to add texture, words, or other decorative ideas, and finishing our jackets using hand stitching or the sewing machines. You'll be able to get feedback from the other participants, and think about other items you may like to embellish in this way in the future!
What you'll learn:
How to find inspo ideas
Media and materials to use
Fabric embellishing basics
Prepping your fabric before applying media
Adhesion options
Trim, studs, beads, chain, notions and so many more additions!
Setting your design permanently
Hand sewing stitches
Machine sewing basics
This class is BYOB, and drinking, (or eating, if you'd like to bring snacks), are always options!
I am dedicated to offering stress free, stress reducing art classes that are fun, no matter what your art experience may be! 
While you go at your own rate in all my classes, this tends to be a slow, meditative class. 
*As with all Ruthi Makes classes, no previous experience in art or special talents are necessary!*
View full details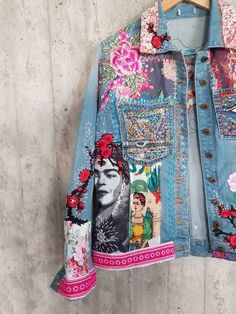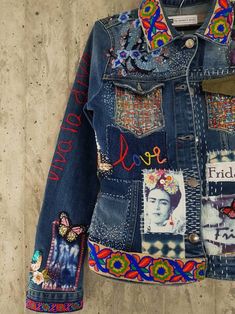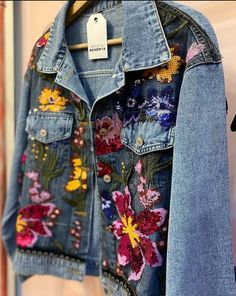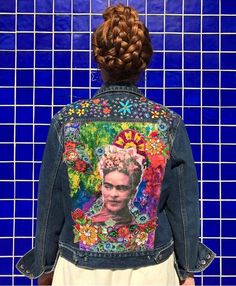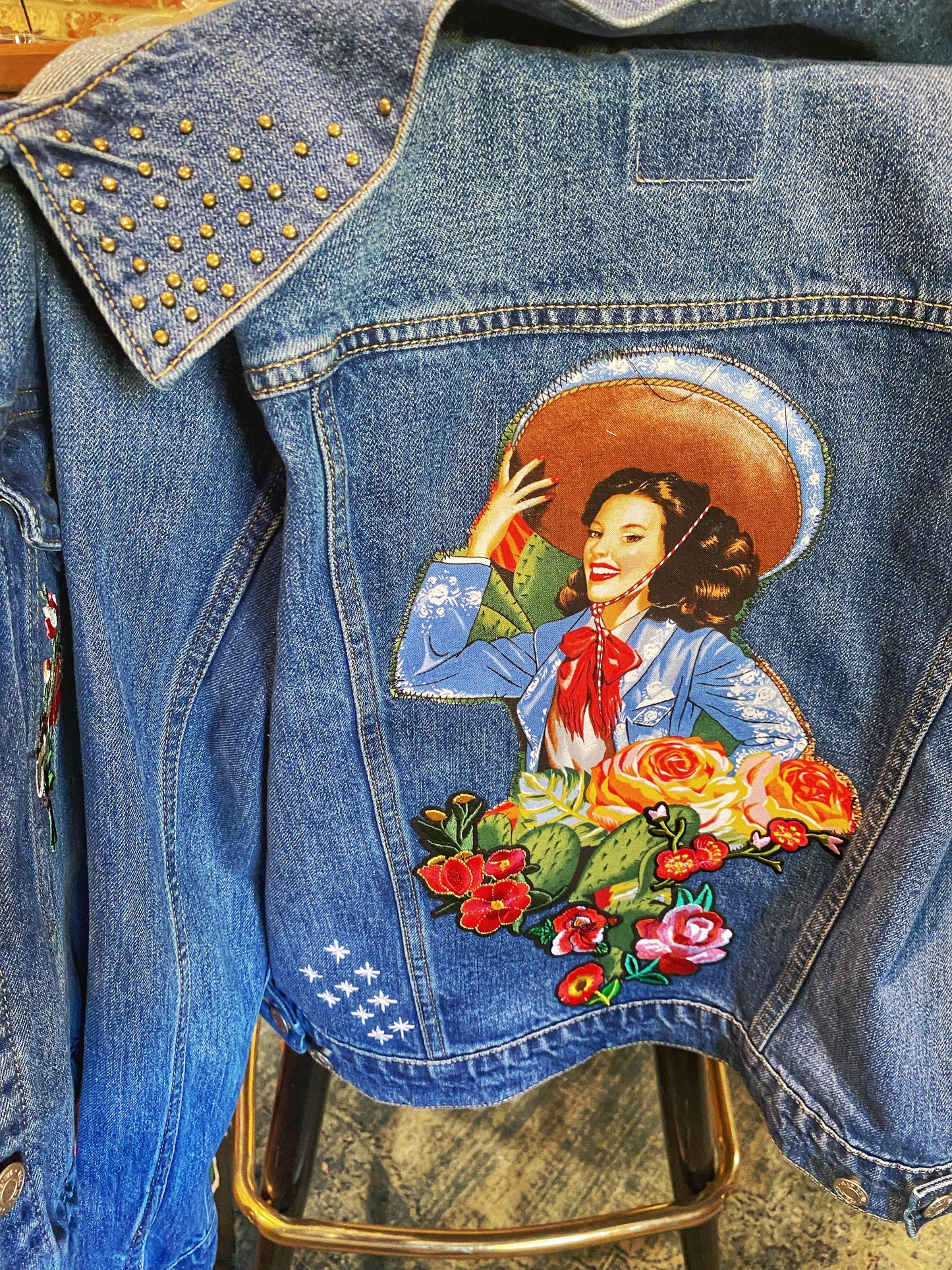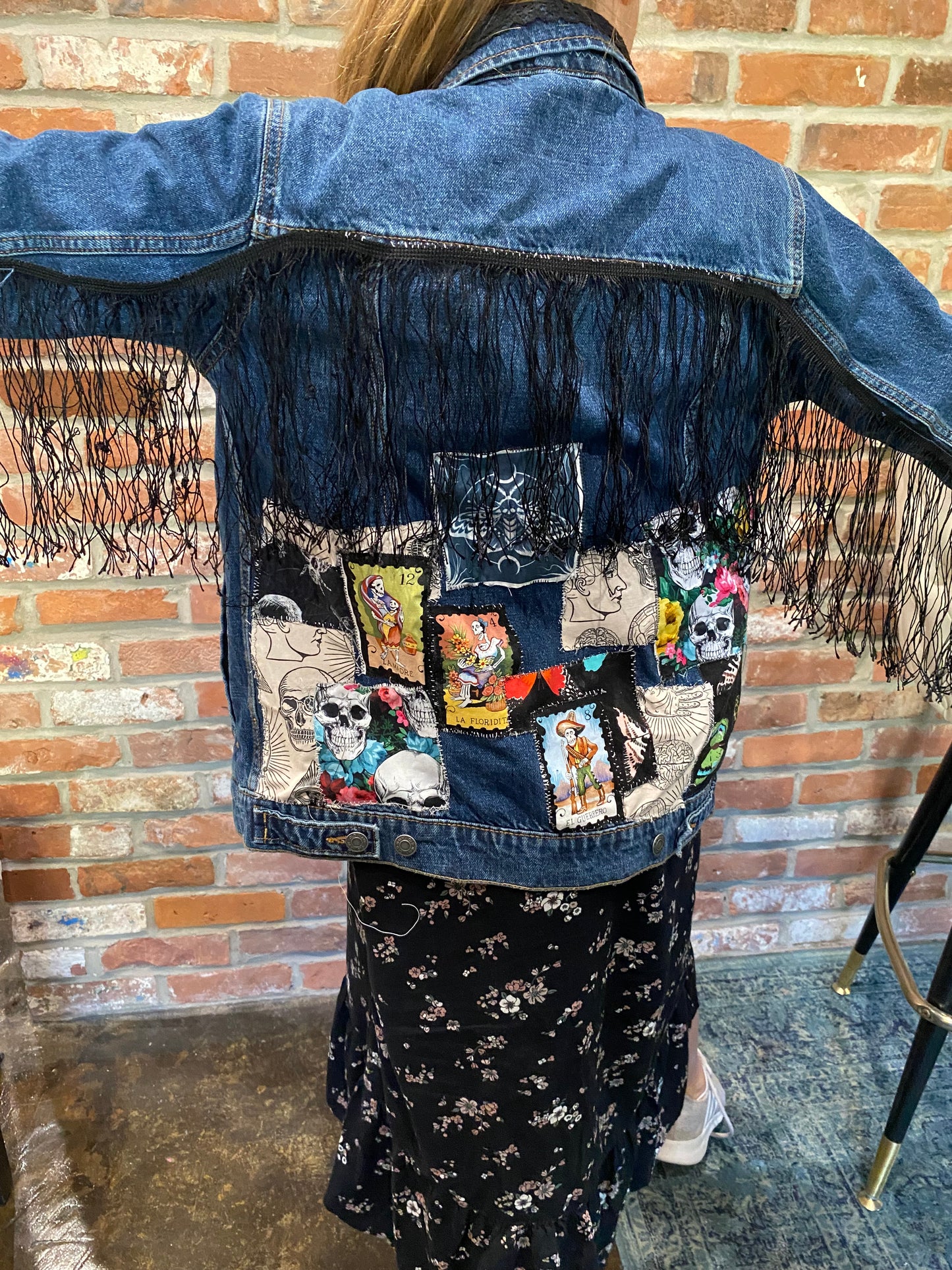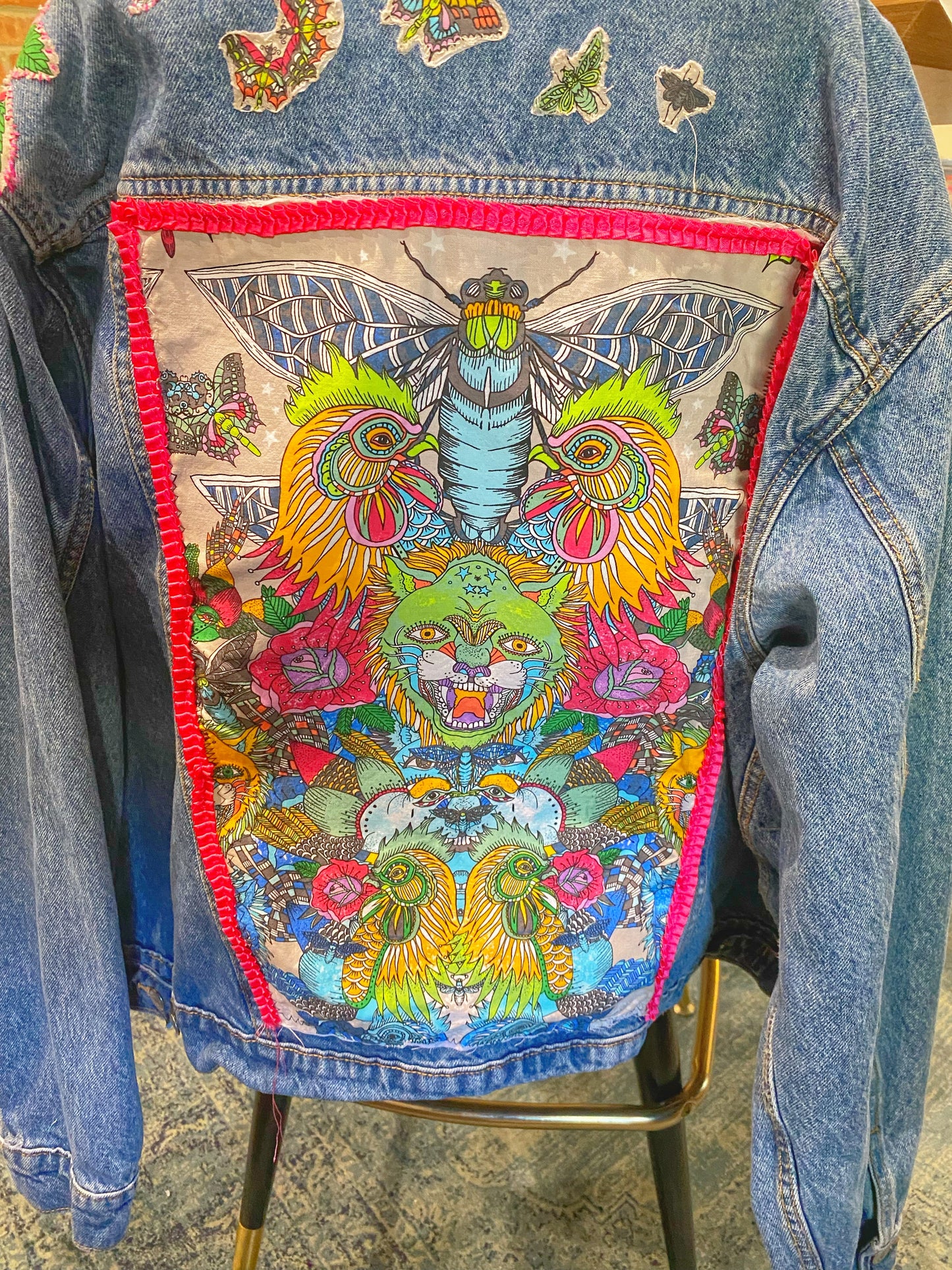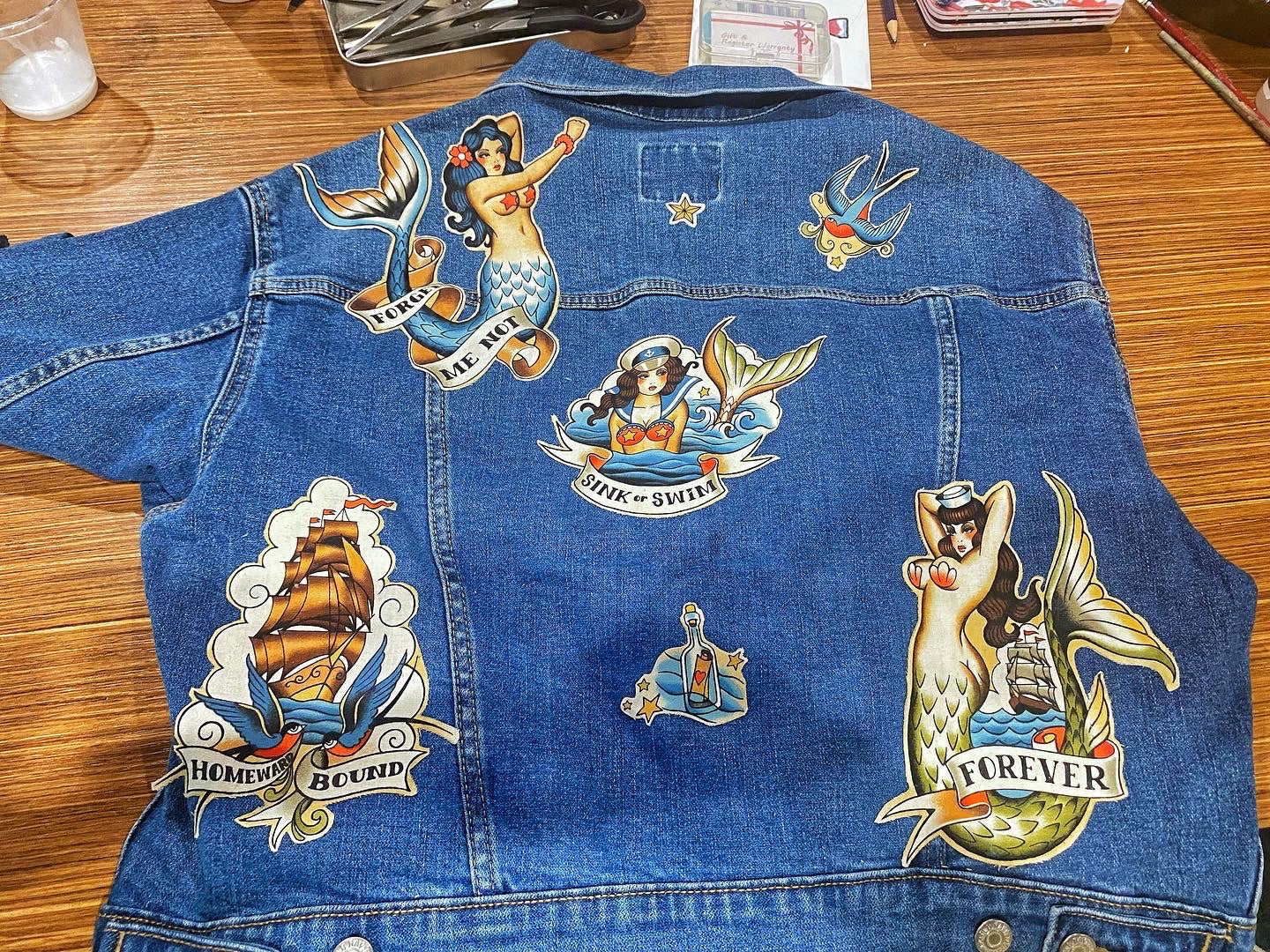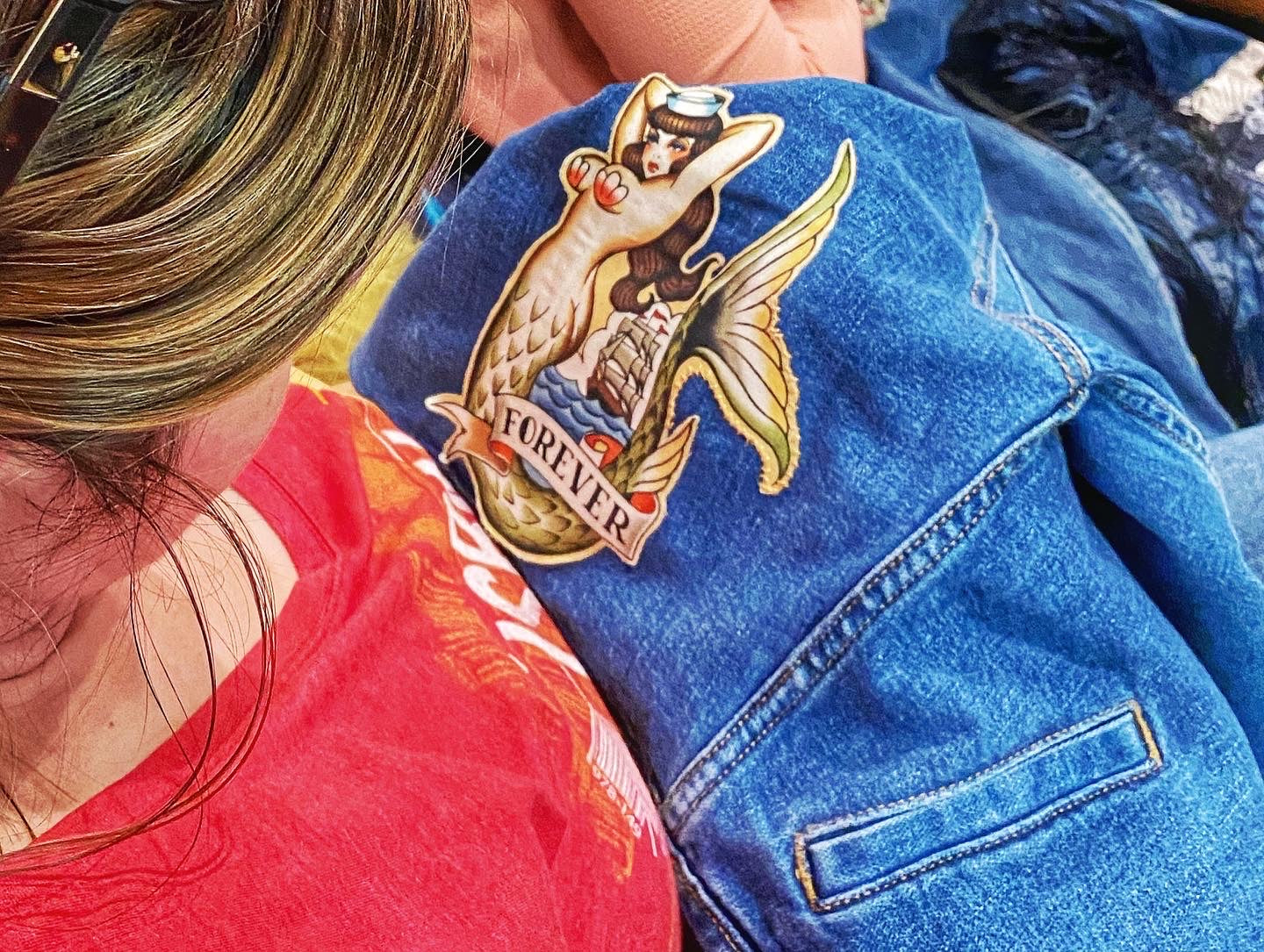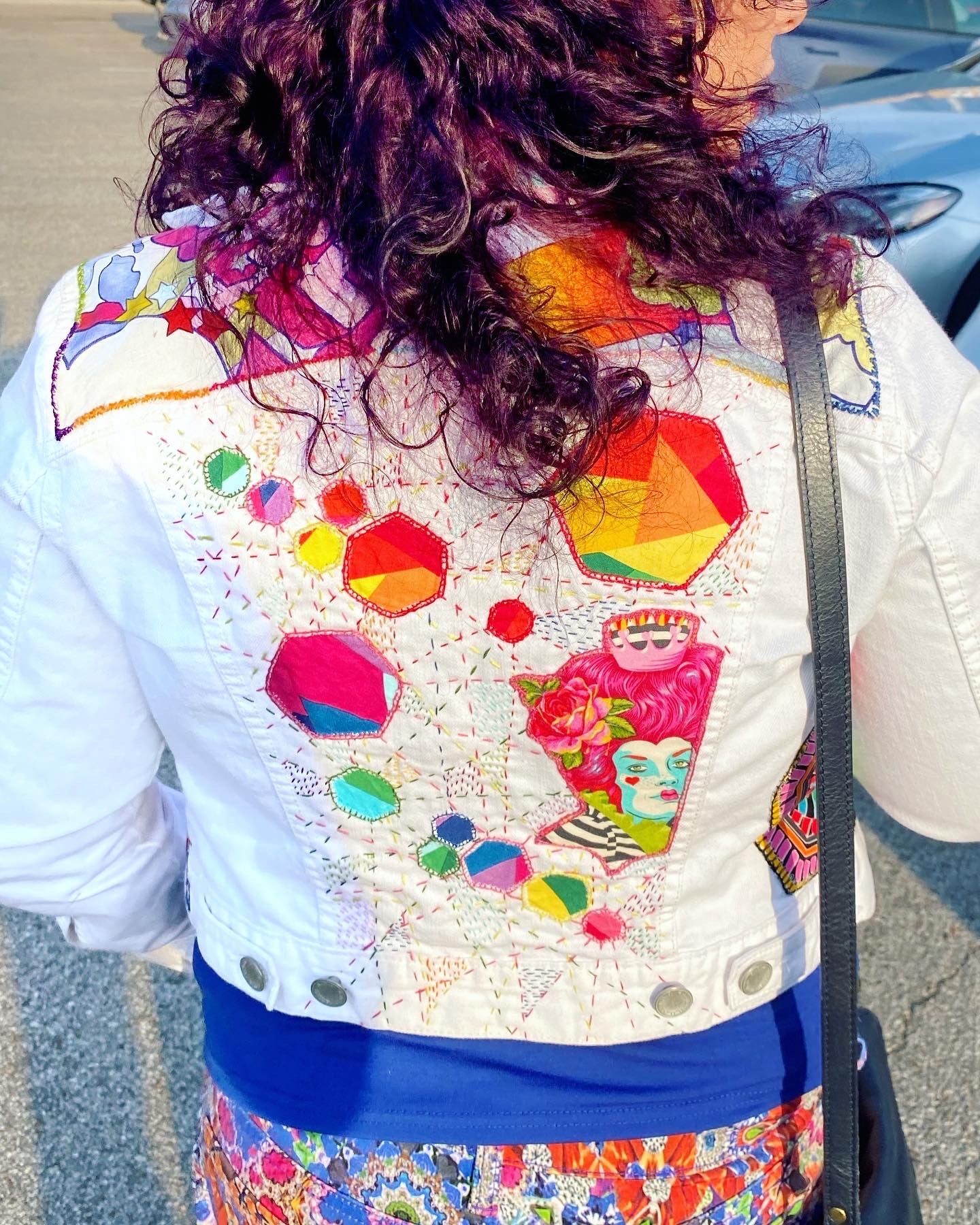 What To Expect at a Ruthi Makes Workshop
Ruthi is a veteran teacher, with Texas Education accreditation in Studio Art and over 25 years of combined classroom experience. In her classes you will enjoy:
All the tools, materials and techniques.
Differentiated lessons for your pace, ability, style of learning and needs.
A relaxing learning and creative experience, with wine, a small group and flow.
Lengthy one on one instructional time.
Theory, historical tidbits and materials lessons for every medium or project.
Your own unique and individual project, to your taste and aesthetic.
No stress classes – making it easy to learn a new skill, in an easygoing atmosphere.
No experience neccessary - EVER!
Cancellation Policy
As a one woman business, all material costs for classes are taken from registration fees. As such, I do not refund classes unless I am cancelling the class. If you cannot make a class, and you give me prior notice, (at least 12 hours), your fee will be rolled over to another class of your choice for up to a 12 month period. Classes require a five person minimum to be held. If I do not have an adequate number of participants, your full class registration fee will be returned to you, using the payment provider you originally used.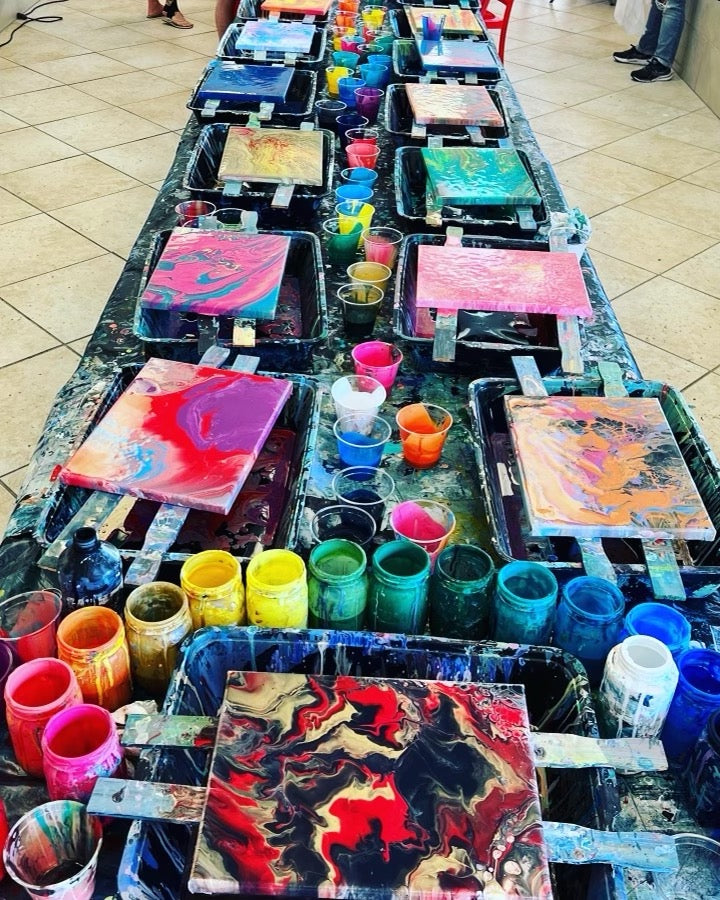 Want to see this class offered on an additional date?
Want a cool private party activity or create an awesome group activity for another gathering?
I am always available to create an additional class date for your group of five or more participants!
Email Ruthi Makes